Day Ten: Cycling Road Race (Men)
Sat, 14 Apr 2018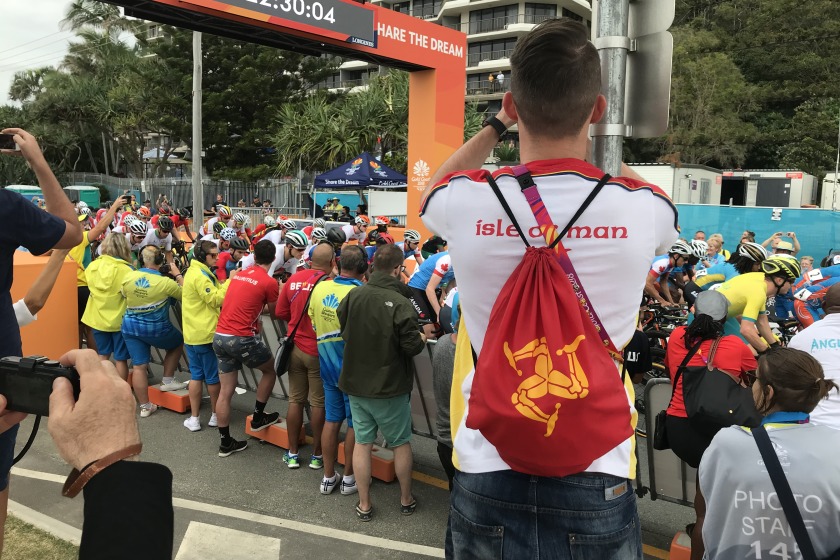 In the 162km Men's Cycling Road Race it was an early disappointment for two members of the Island's men's team.
Sam Brand suffered an early crash and was forced to retire. He borrowed a bike from an onlooker (pictured) to get back down to the paddock.
It was also an early finish for Matthew Bostock who came in to the paddock after 3 laps. A third rider, Nathan Draper also retired; he stopped after 130km.
The race got underway at 12:30pm (3:30am BST) and took in 9 laps of the Currumbin Circuit – and endurance 4 hours.
The first Manx rider home was Jake Kelly in 32nd place with a race time of 3 hours, 59 minutes, 35 seconds, a speed of 42.148kph and +2:34 behind the race winner.
In the same pack Leon Mazzone came 34th on the same time with Thomas Mazzone ranked 50th, each with a time of 4 hours, 8 minutes, 16 seconds – a speed of 40.674kph.
---
Photos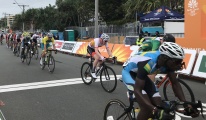 ---
Subscribe to get Energy FM News direct to your mobile device
You can get Energy FM News delivered direct to your mobile device using one of the following methods.
In the Apple News App on iOS search for Energy FM IOM and then just add it to your favourites
In the Google News & Weather App just search for Energy FM and then add us as a customised section
If you use an RSS Reader then just add our feed to your app, click here for our news RSS feed