Day Ten: Cycling Road Race - Holden & Christian
Sat, 14 Apr 2018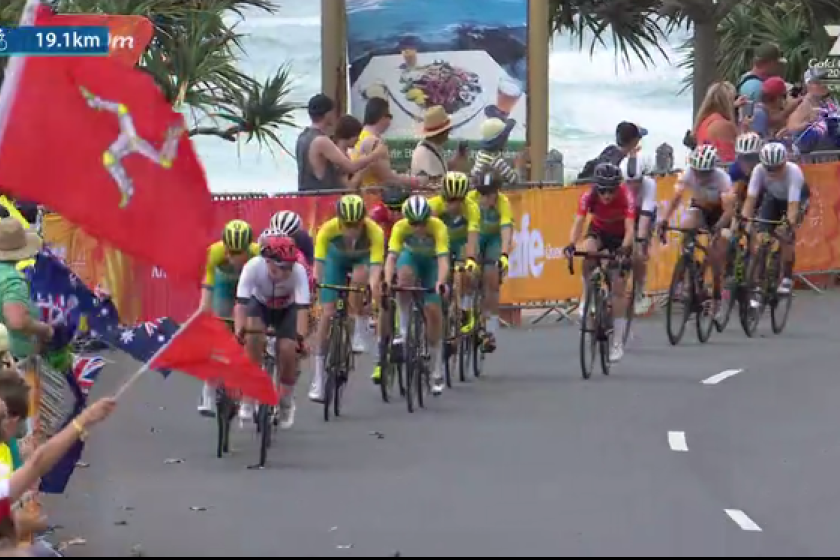 On the penultimate day of competition at the Gold Coast Commonwealth Games, Team Isle of Man's Cyclists have been in competition on the roads around Currumbin.
It was an early start for Anna Christian and Lizzie Holden as the 6 lap, 112.2km Women's Road Race started at 7:45am in overcast conditions.
Both riders were with the main peloton throughout most of the race which was held in cooler temperatures than for the time trial earlier in the week
As the final lap drew to a close, there were drops of rain at the finish line, showers around the circuit and a dog ran across the course among the leading pack.
Lizzie Holden finished in 18th place (+1:14 behind the winner) – a race time of 3hours, 3minutes 32 seconds – an average speed of 36.680kph.
Anna Christian came in 28th position with a race time of 3hours, 8minutes, 16seconds – (+5:58 behind the winner) an average speed of 35.758kph.
Christian was in 10th after 56km, dropping to 30th after 74.8km but climbed back to 15th after 93.5km – all of those positions being with the leading pack. But on the last 18km, she her pace was slowing by almost 2kph.
The event was won by Australia's Chloe Hosking in a time of 3hours, 2minutes, 18 seconds – an average speed of 36.928kph
Twitter: @lizzie_holden
---
Photos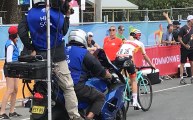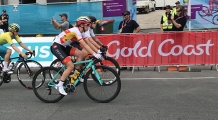 ---
Subscribe to get Energy FM News direct to your mobile device
You can get Energy FM News delivered direct to your mobile device using one of the following methods.
In the Apple News App on iOS search for Energy FM IOM and then just add it to your favourites
In the Google News & Weather App just search for Energy FM and then add us as a customised section
If you use an RSS Reader then just add our feed to your app, click here for our news RSS feed